Course Update
Short Game Area opens on Saturday, 24th July at 1:00pm
---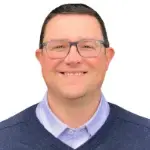 James Cunliffe
PGA Professional Littlestone Golf Club
Yes, finally it is ready to open to you, our members. The all new short game area will be opening on Saturday, 24th July in a ceremony at 12/12.30pm. The Captain will be hitting the first pitch into the green and the facility will then be open for members to use.
This will remain a members only facility and we request that you use your own practice balls and not range balls. Please don't practice your 200mph flop shots around the green as the turf is still settling down, anyone seen doing this will be politely asked to refrain. When using the new facility please do so in a safe manner, a few rules are needed to ensure you are safe, as well as other members who may want to use it.
- Please don't face someone when using the green, set yourself up to the side of another person or hit in the same direction. Hitting towards each other is prohibited.
- Please don't hit balls from outside the areas set out. The external area is set out with white posts so please keep within the confines of these to use the facility.
- If possible please use the turf matting areas to play the longer pitch shots but if using the grass please keep the divots you take to a consistent area.
We can't wait to get you onto this new facility and I am sure you are all really excited, as are we. If we could get as many of you as possible there for the opening it would be great. I would like to take some photos to add to the photos I have of the build process of this wonderful new area.
Happy chipping one and all.